We're sure you will agree, there's no better way to relax than to sink into a soapy tub. Book a spa bath for your dog the end of the stay and be reunited with a fluffy, clean and happy dog!
(full bath with shampoo/conditioner, towel dry, blowdry and
complete brush out)
Small Dog / $35
Medium Dog / $45
Large Dog / $50
Giant Dog / $60
(complete brush out with grooming spray – great for )
in between baths!)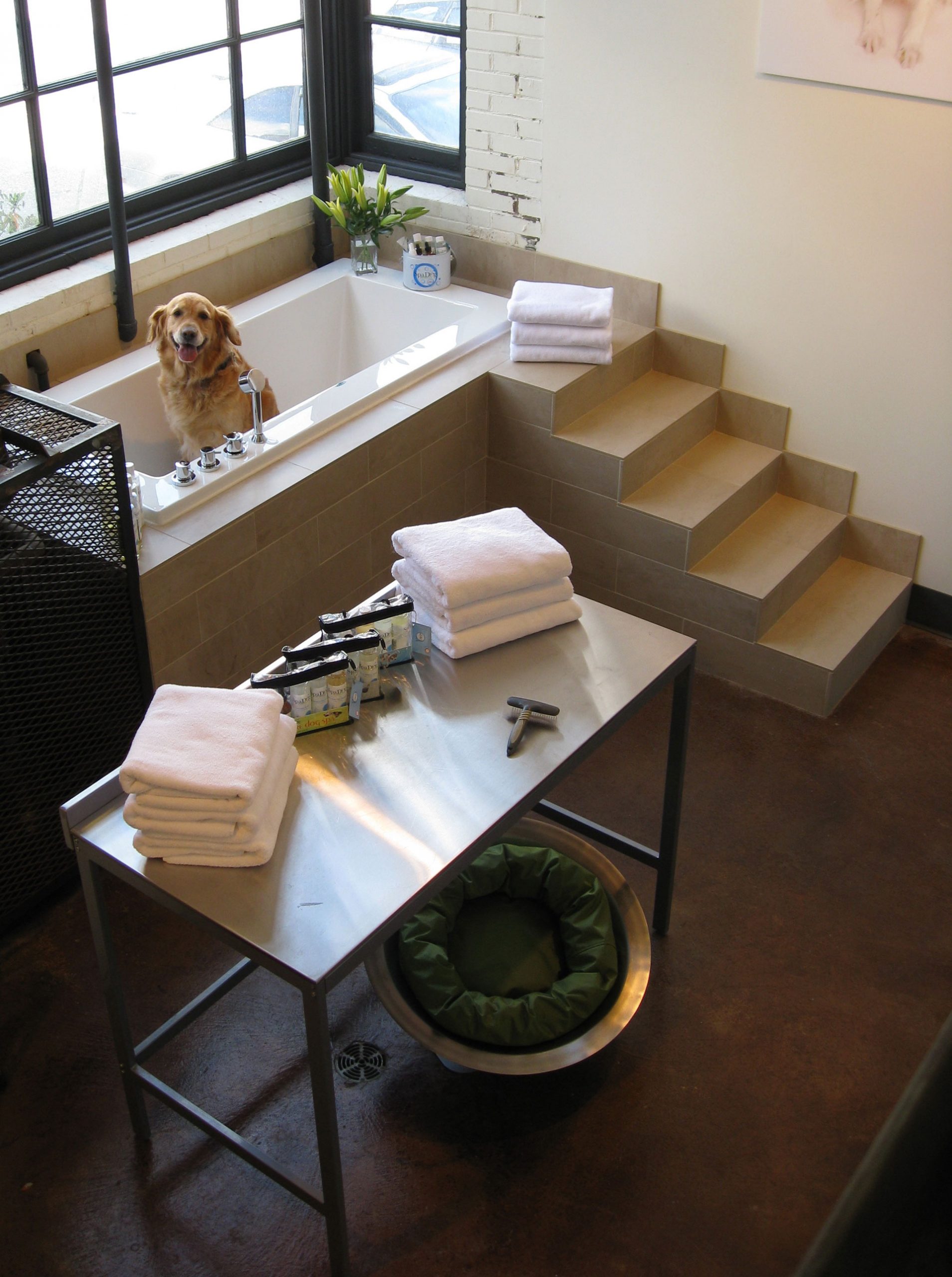 Please note that we no longer offer grooming services.
We want your dog to have positive associations with the hotel and be excited to come and stay here with us.
Unfortunately many dogs do not enjoy getting groomed so we now offer wonderful spa baths and nail trims only.
Prices do not include GST.